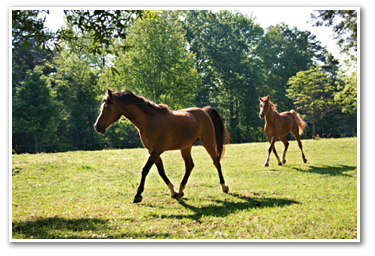 All rights reserved. Copyright © 2011, Oakwood Farm, Preston, CT, USA

Oakwood Farm began in 1974 as the passion of Frank Capacchione who could see the potential for a family operated agricultural business. He could picture thoroughbred horses grazing in green pastures and crops growing in the fields.

As time went on with the help of friends and family members the former Dairy Farm began a transformation into a thoroughbred race horse training facility complete with a quarter mile exercise track, pastures, fields of hay, sweet corn and strawberries.

The first Christmas Trees were planted in 1984 in the unused cow pastures. There are currently over 15,000 Christmas

Trees growing on the Farm. Due to growing conditions and other considerations the sweet corn and strawberries were phased out and earth products were introduced. Recently we have added a 100 ft. by 200 ft. riding arena to our horse boarding facility.

At Oakwood Farm we do not strive to be the biggest, but to provide the best services and agricultural products that we can.